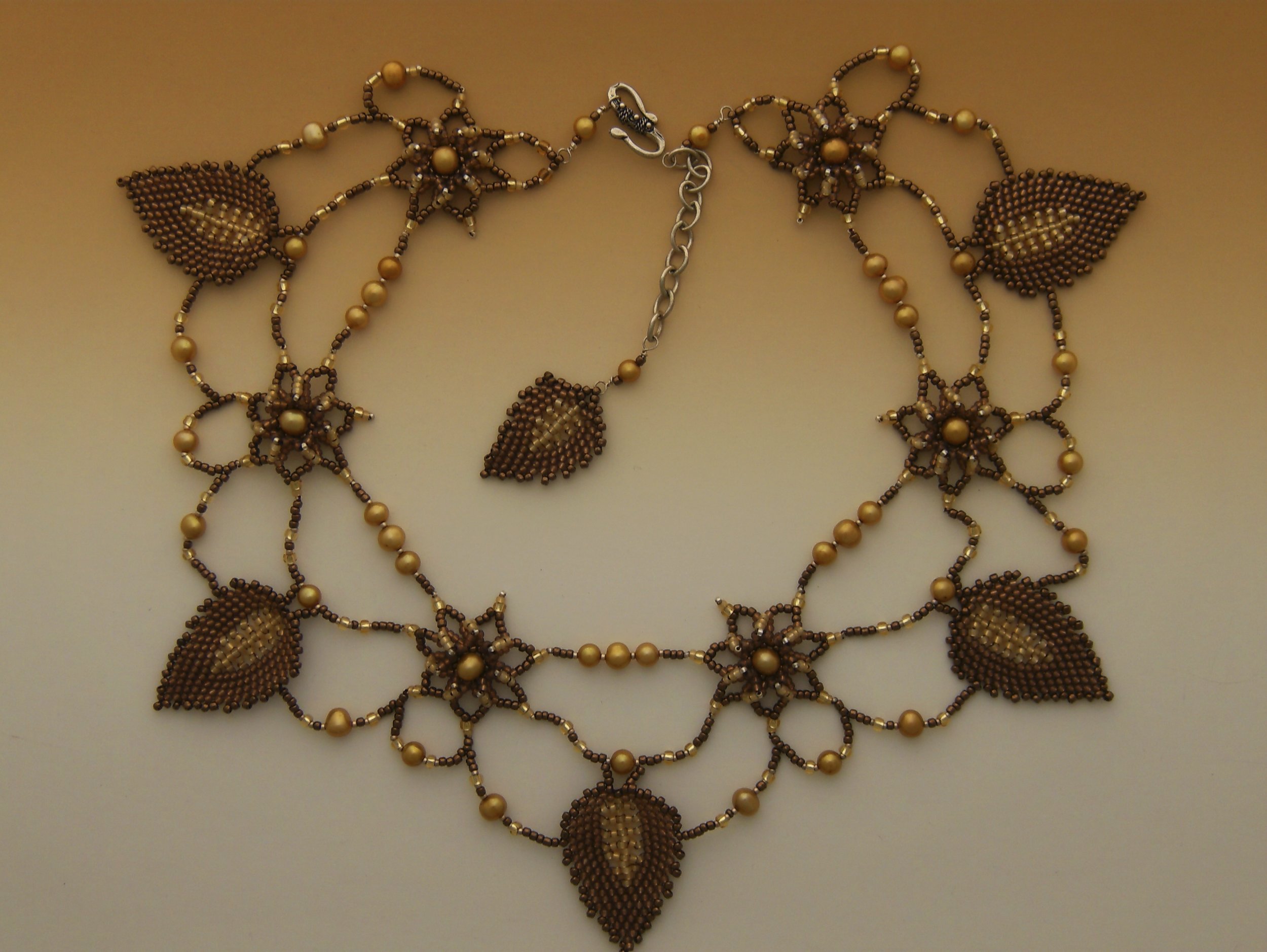 Russian Leaf Bead Collar
This bead work originating from Russia, is made up from small components, leaves and starflowers. These are the stitched together and this is where your own creativity could take over.
The possibilities are endless, from a simple necklace to whole pieces of clothing. All depending on how you connect the individual pieces.
The leaves are stitched in diagonal peyote stitch, with in- and de-creases on the edges of your work, which gives your bead work all the advantages of fabric cut on the bias.
Level; Beginner.
Supplies in Kit: seed beads in three monochromatic colors with matching size 15 and size 8 beads, 4mm and 6mm Swarovski pearls,
Needles and thread
Available in silver and grey, or bronze and gold. Please specify your color choice when ordering.